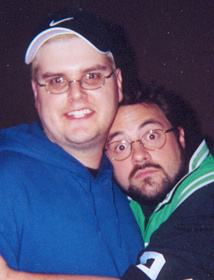 Mattt Potter is film editor, director, writer and actor, and a View Askew employee. Among other things, he helped to run the 2006 Movie Askew competition. He appears as one of the auditioners in Zack and Miri Make a Porno.
Actor Filmography
Edit
Zag in Homo Erectus (2007)
Elder Matt in The Book of Orgazmo (2003)
The Lapdance Pimp in Lapdance 01 (2001)
External Links
Edit
Ad blocker interference detected!
Wikia is a free-to-use site that makes money from advertising. We have a modified experience for viewers using ad blockers

Wikia is not accessible if you've made further modifications. Remove the custom ad blocker rule(s) and the page will load as expected.