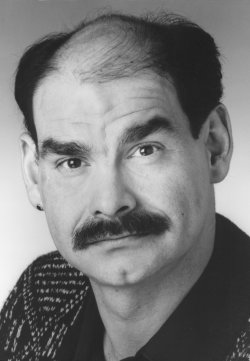 Jean-Pierre Nutini is an actor and electrician who has worked on several Kevin Smith movies. He worked as best-boy electric and appeared as one of the Auditioners in Zack and Miri Make a Porno. He also worked as an additional electrician on Dogma.
Personal Life
Edit
Nutini grew up in Mexico, and is the co-owner of "Mexico Lindo", a Pittsburgh-based importer of Mexican folk arts and crafts.[1].
He is fluent in numerous dialects of French, Spanish, and Italian. He is trained in martial arts and various weapons.[2]
Actor Filmography
Edit
Bobby Lopez on Equal Justice (1990, tv series, 1 episode)
Employee in Sudden Death (1995)
Det. John Vernon in Black Dahlia (1998, video game)
Parking attendant in Star of Jaipur (1998)
Sy Jenkins in Children of the Living Dead (2001)
Monitor in High Ground (2003)
Auditioner in Zack and Miri Make a Porno (2008)
References
Edit
External Links
Edit
Ad blocker interference detected!
Wikia is a free-to-use site that makes money from advertising. We have a modified experience for viewers using ad blockers

Wikia is not accessible if you've made further modifications. Remove the custom ad blocker rule(s) and the page will load as expected.